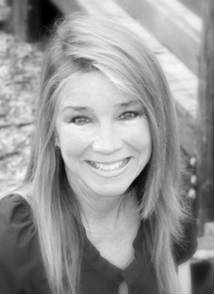 General Litigation
Orange County, CA
Carolyn M. graduated, cum laude, from the University of California, Irvine with a B.A. in social ecology, and obtained her Juris Doctor from Loyola Law School.  While at Loyola, she interned for Federal District Judge William Matthew Byrne, Jr., and finished in the top 15% of her class.
After law school, Carolyn joined Paul, Hastings, Janofsky & Walker as an associate in the employment group.  At Paul Hastings, Carolyn focused on wrongful termination and discrimination litigation.
Carolyn then left Big Law and began an active role in the community.  She joined the National Charity League, a mother/daughter charitable organization, in 1995.  Carolyn  held numerous leadership roles with the National Charity League, including Vice President from 2002-2003, and President from 2004-2005.  As Vice President and President, she oversaw over 300 members in their dedication to hands-on support of local charities.  Carolyn also actively volunteers with the Public Law Center, and the Orange County Bar Foundation, where she currently holds several leadership positions.  Carolyn joined the Orange County Bar Foundation in 2004, was President in 2009, and currently is either Chair or a member at large of five Foundation subcommittees.
Carolyn joined Montage Legal Group's network of freelance attorneys in 2011.   Carolyn will take an active role in marketing for Montage Legal Group, including assisting with articles on women's issues, writing for Montage Legal Group's blog "Southern California Freelance Attorneys," and assisting and participating in speaking engagements.
In addition to her legal career, Carolyn is active with her busy family, including her two daughters, a USC graduate and a senior at Stanford University.