Co-Founder/Owner
Orange County, CA
949-400-0798
Erin Giglia graduated cum laude from Wellesley College in 1998.  At Wellesley, Erin attained departmental honors in Political Science.  She then attended University of San Diego School of Law, where she was a member of the San Diego Law Review. She obtained her Juris Doctor, cum laude, Order of the Coif, in 2001.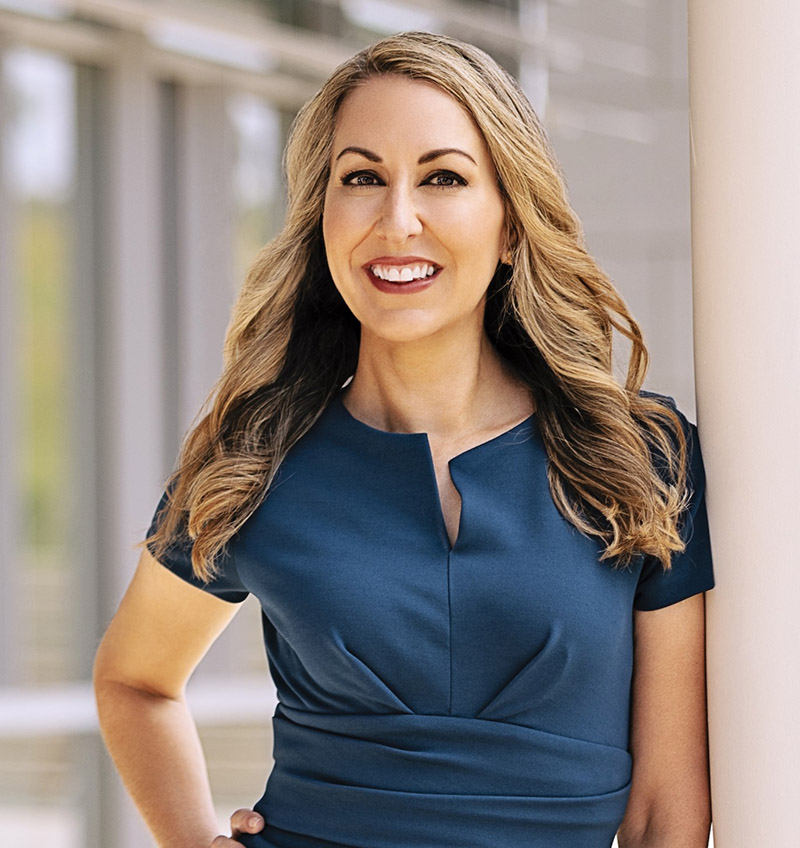 After law school, Erin practiced complex commercial litigation at Brobeck, Phleger & Harrison in Irvine until 2002. At Brobeck, Erin defended many national clients through motion practice and discovery in a wide range of litigation matters. Erin then joined Snell & Wilmer, LLP in Costa Mesa, where she practiced until 2009. At Snell & Wilmer, Erin defended entertainment and amusement venues, consumer product manufacturers, pharmaceutical and medical device manufacturers, and automobile manufacturers in product liability, premises liability, environmental law, and commercial litigation. Erin has prepared and argued numerous motions in state and federal court, taken hundreds of depositions, conducted complex discovery on a national level, and prepared for dozens of trials.
After leaving Snell and Wilmer, Erin co-founded Montage Legal Group with Laurie Rowen in 2009, and was Of Counsel at Hewitt Wolensky, LLP from 2010 through 2012.Montage Legal Group is a nationwide network of experienced contract/freelance attorneys with impressive credentials from top law schools and training in prestigious law firms. Montage's attorneys assist law firms with temporary and substantive legal projects on an hourly basis, providing a cost-effective way to manage case overflow.
Montage Legal Group has been discussed and highlighted in numerous articles and publications including Forbes.com, ABA Journal, The Huffington Post, Above the Law, and The Atlantic among others. Montage Legal Group was featured in Freelance Law: Lawyers' Network Helps These Women Keep a Hand in the Workforce (ABA Journal, 2011) and How Two Stay-at-Home Moms Are Changing the Legal Industry, (Forbes.com, 2014). Montage's unique business model has been discussed in various books, including Life After Law (2013), Overwhelmed (2015) and Lawyer Interrupted (2016).
Erin is a frequent speaker on issues involving the ethics of freelance/contract lawyering, women in the law, and alternative legal practice models. Laurie and Erin have co-authored several articles, including "Ethics of Contract Lawyering" (Part 1 and Part 2), (Law.com-The Recorder, 2013), "Survey Results: Why are Women Really Leaving Firms?" (Orange County Lawyer, 2016), and "Why Lawyers Leave Law Firms and What Firms Can Do About It" (ABA Law Practice Today, 2016).
In 2011, Erin was named one of OC Metro Magazine's 2011 Top 40 under 40. In 2014, Erin and Laurie Rowen were honored to be selected by Enterprising Women Magazine as 2014 Enterprising Women of the Year Winners.
In addition to her legal career, Erin serves on the University of San Diego School of Law Alumni Board of Directors, the USD Law Orange County Alumni Chapter Board of Directors, and the Orange County Bar Association Charitable Fund Board of Directors. Erin also served as legal counsel on the board of directors of the National Association of Women Business Owners, Orange County Chapter from 2010-2015.