by Erin Giglia
We always love hearing about exciting entrepreneurial ideas, so we were very pleased when our friend, criminal defense attorney Miranda McCrosky, started her new venture last year – Lawpreneur Radio.  Miranda started Lawpreneur Radio with the idea that she and many others have interesting stories about their own legal entrepreneurship to share with others for inspiration, and to give some lessons learned.  We are thrilled that Lawpreneur Radio (www.LawpreneurRadio.com) is celebrating its first anniversary!  Lawpreneur Radio featured Montage Legal Group on the show in 2014 (click here to read about our profile and to listen to the show), so we are happy to sponsor this fun event.
Please join us at the elegant Center Club on Monday, March 30th at 5:30pm to network and celebrate with our inspirational interviewees – entrepreneurial attorneys and vendors that support them.  The night promises to be very special with passed hors d'oeuvres, hosted wine, and a great opportunity to network with successful like-minded people, including Victor Gold, Dean of Loyola Law School, as a special guest speaker.
Lawpreneur Radio is a podcast and blog who shows our listeners "how to hang out their shingle."  For this event we are partnering with Loyola Law School to support their new incubator program the "Justice Entrepeneur Intitiative."   JEI is designed to support new attorneys in starting their own firms.  A percentage of the profits and all of the donations from our Anniversary Event are going to support the Justice Entrepreneur Initiative.  We thank you in advance for your contribution. Thank you to our generous sponsors!
Gold Sponsor:  US Bank
Silver Sponsors:  Cohn & Swartzon, Elder Counsel, and Hankin Patent Law
Bronze Sponsors:  J. Scott Bailey – Sandler Training, Bame Public Relations, Extreme Marketing, Monkey Joe Speak, Montage Legal Group,
and Web Presence, Esq.
According to Lawpreneur Radio's website, there are a few tickets left, so act fast!  You can buy tickets with this link.
Congratulations Miranda and Lawpreneur Radio!  We hope to see you there!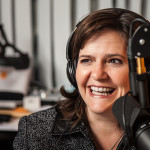 Miranda McCroskey graduated from Loyola Law School, and practices criminal defense and elder law at McCroskey Legal.  She founded Lawpreneur Radio in 2014.