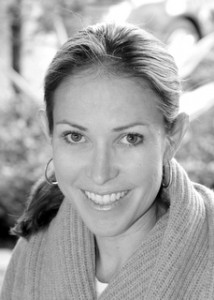 The Orange County Lawyer recently published an article discussing the requirements that a candidate must meet in applying for admission to the California State Bar.  In particular, the article focuses on the Moral Character Determination Application portion of the admissions process and the candidate's burden of establishing "good moral character" within the Application.  To help define "good moral character" and its related burden, the article explores two admissions opinions recently released by the California Supreme Court.
The article is entitled "What is 'Good Moral Character'?" and was written by one of Montage Legal Group's freelance attorneys, Heather Condon.  Heather earned her BA in Economics from Stanford University in 2001, and her Juris Doctor from Pepperdine University School of Law in 2007. Following law school, Heather joined the Irvine office of Howrey LLP (formerly Howrey, Simon, Arnold & White). In 2010, Heather transferred her practice to the Newport Beach office of Newmeyer & Dillion LLP.  In 2011, Heather rejoined her former Howrey colleagues in the Irvine office of Morgan, Lewis & Bockius LLP. During her tenure at all three firms, Heather focused her practice on complex business litigation, with a particular emphasis on professional liability disputes.  Heather is currently a member of the OCBA Professionalism and Ethics Committee and has published a number of articles on the topic of legal ethics. Her publications include: "Conflicts of Interest in Business Transactions with Clients" (OC Lawyer, 2011); "Counsel's Ethical Violation Bars Fee Recovery" (OC Lawyer, 2012); and, "The Unassuming Plaintiff – The Non-Client" (OC Lawyer, 2013).  Heather joined the Montage Legal Group in 2013.
To read the article in its entirety, please click here: What is Good Moral Character.