Meet Michelle Mehta!  After graduating from UCLA School of Law in 2002, Michelle began her legal career as a law clerk for Hon. David O. Carter in the Central District of California.  She then worked as an associate at Simpson Thacher & Bartlett in Los Angeles before spending seven years as a staff attorney at the Natural Resources Defense Council, an international non-profit environmental organization.  Michelle now focuses on freelance civil litigation projects, specializing in research and writing, and she works as an arbitrator with the company FairClaims.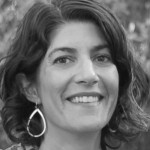 Montage enables me to maintain a legal career working on interesting projects with great attorneys, while still having the flexibility to spend more time with my family doing things I love, like hiking, camping, and traveling.
Michelle Mehta, freelancing since 2014.
Below is more information about Michelle.   If you would like to work with Michelle, please email us at [email protected].
Michelle Mehta
Michelle Mehta received a Bachelor of Arts, cum laude, in History and Women's Studies from the University of California, San Diego.  At UCSD, Michelle earned departmental honors in Women's Studies, and Provost's honors all four years.  She received her Juris Doctor from UCLA in 2002, where she graduated in the top 15% of her class.  While in Law School, Michelle was Co-Editor in Chief of the UCLA Women's Law Journal.
Following law school, Michelle clerked for the Honorable David O. Carter in the U.S. District Court, Central District of California.
She then joined Simpson Thacher & Bartlett as a litigation associate, where she handled all stages of business litigation in state and federal court.
Michelle then joined the Natural Resources Defense Council as a Staff Attorney in the Water Program.  At the NRDC, Michelle performed extensive research, drafted complaints and briefs, argued motions, and managed cases in complex environmental regulatory matters.  Michelle won successful appeals in City of Arcadia v. State Water Resources Control Board, 191 Cal.App.4th 156 (2010) and County of Los Angeles v. State Water Resources Control Board, 143 Cal.App.4th 985 (2006).  She also prepared comment letters and appeals, and testified in administrative proceedings.  Also while at the NDRC, Michelle prepared policy reports, including Thirsty for Answers: Preparing for the Water-related Impacts of Climate Change in American Cities (Aug. 2011).
Michelle has experience in all phases of business and environmental disputes and litigation including pleadings, discovery and discovery motions, depositions, dispositive motions, pre-trial, trial, and post-trial motions.  Michelle also has experience with class action cases.
In addition to her legal work, Michelle served on the Board of Directors of the California Urban Water Conservation Council from 2008 to 2011, and the Women Lawyers Association of Los Angeles Board of Governors.
Michelle joined Montage Legal Group's network of freelance attorneys in 2014.