The ABA Commission on the Future of Legal Services recently completed its two-year inquiry into the delivery of legal services and access to justice in the U.S. In August, the Commission issued its findings and recommendations in a consensus document titled "Report on the Future of Legal Services in the United States."[1] The approximately 100-page report contained both the Commission's findings on the state of the legal profession and its recommendations for future actions.
Many of the Commission's findings paint a bleak picture of the legal landscape, including those below.
Unmet Legal Needs – Most of those at the poverty level are not receiving the legal help they need. Even the majority of those living on a moderate income are not receiving necessary legal help.
Pro Bono Alone Is Not Enough – Approximately 80% of lawyers surveyed indicate they provide pro bono legal services. Although those attorneys log an average of 70 pro bono hours per year, the Commission claims that lawyers would have to provide over 900 pro bono hours per year in order to make a measurable dent in assisting all households with legal needs.
Widespread Effect – The lack of legal services affects all litigants by clogging the courts, consuming court resources, and increasing legal fees of other represented parties due to delay and disruption, all of which result in cases decided on technical errors as opposed to merits.
"The legal profession . . . has reached an inflection point. Without significant change, the profession cannot ensure that the justice system serves everyone and that the rule of law is preserved. Innovation, and even unconventional thinking, is required."
The Commission set forth recommendations, including the following calls to action:
Members of the legal profession should be technologically proficient.
Individuals should receive regular legal checkups.
The legal profession should partner with other industries and the public for insight into the delivery of legal services.
The legal profession should take steps toward diversity and inclusion.
The criminal justice system should be reformed (with minor offenses decriminalized).
The ABA and other bar associations should incorporate the future of legal services part of their ongoing long-range planning.
The Commission found that "technology, globalization, and other forces continue to transform how, why, and by whom legal services are accessed and delivered." The Commission pointed to several of these advances:
Legal Services Providers (LSPs). California uses courthouse facilitators in family law cases and document preparers in uncontested divorces, bankruptcies, and wills. "More than 345,000 individuals visit the family law facilitators' offices throughout California each year." The Commission analogized LSPs in the legal setting to nurse practitioners in the medical setting.
Advances by Bar Associations. For example, the ABA has implemented the Law Practice Division's Legal Technology Resource Center[2] and the ABA Blueprint Project[3].
Technology-Driven & Process-Driven Innovations. These transformed the legal industry over the past 15 years, with new innovations emerging almost daily. Examples include virtual lawyering, legal project management, document assembly and automation, artificial intelligence, eDiscovery, alternative billing and fee arrangements, unbundling of legal services, mobile applications, Legal Process Outsourcing (LPOs), and legal startups. The Commission recommends using technology to help expand access to justice and creating in each state a legal portal with an automated triage process that would help those in need of legal assistance help themselves.
As further evidence of innovation, the Commission noted that the number of legal startups listed on AngelList jumped from 15 to over 400 in just a few years and that in 2013 legal tech companies received $458 million in outside investments. The "Online Legal Tech Services Industry," which is not even ten-years old, was valued by one source at $4.1 billion as of 2014 and is projected to grow to $5.9 billion by 2019. The Commission cited marketplace demands as the reason behind such exponential growth.
The Commission mentioned several new providers of legal services, including secondment firms (where law firms provide attorneys to work in-house at clients on a temporary basis), companies providing a blend of legal advice and general business advice, virtual law firms, and "accordion companies," like Montage Legal Group, that provide networks of trained, experienced lawyers to law firms to shore up firms' staffing needs.
Despite these and other advances, the Commission pointed to several reasons why the legal profession lags behind other industries in adapting to such advances.
The Traditional Law Practice Model – The Commission pointed out that traditional law firm model of billing by the hour means law firms have less incentive to become more efficient. Despite this, the Commission did not endorse alternative business structures (ABS) that allow non-lawyers to own equity in law firms. In the U.S., only D.C. and the State of Washington allow forms of ABS.
Lawyers Are Slow to Change & Reactive Rather Than Proactive – Since the 2008 recession, law firm clients have "increasingly demanded more efficiency, predictability, and cost effectiveness." If clients' needs were not met, they reduced the work referred to outside counsel and found "other more efficient and cost effective ways of meeting their legal needs."
Failure to Leverage Technology – The legal profession "has not yet fully harnessed the power of technology to improve the delivery of, and access to, legal services."
The report is not without criticism. LegalZoom co-founder Edward Hartman acknowledged that the Commission was well-intentioned but criticized the Report as lacking substance and teeth because the Commission does not have the authority and influence to enforce its recommendations.[4] At this writing, the Report has not been approved by the ABA's House of Delegates or Board of Governors. In addition, despite the Commission's calls to action, the ABA itself recently consciously uncoupled from its own deal with Rocket Lawyer, the legal technology company backed by Google Ventures.
Will BigLaw attorneys be like taxi drivers caught in the headlights of Uber? The ABA Commission's Report warns that the legal profession is at the "'cusp of a disruption.'" The jury is still out though as to whether the legal profession will leverage technology and other innovations and turn a perfect storm into a perfect opportunity.
Question: How will the ABA Commission's Report Affect Your Legal Practice?
[1] A copy of the report is available at: http://www.americanbar.org/content/dam/aba/images/abanews/2016FLSReport_FNL_WEB.pdf.
[2] See http://www.americanbar.org/groups/departments_offices/legal_technology_resources.html.
[3] See http://www.americanbar.org/groups/delivery_legal_services/initiatives_awards/roadmap_to_access.html.
[4] Robert Ambrogi, "This Week in Legal Tech: LegalZoom Co-Founder on ABA's 'Toothless' Future of Legal Services Report," Above The Law, American Bar Association, August 15, 2016.
Kandy Williams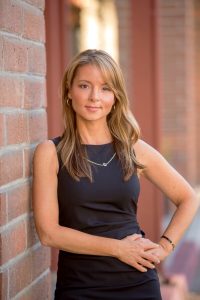 Kandy L. Williams is an experienced corporate attorney who advises founders, startups, and emerging growth companies through all stages and life cycles of their businesses. She has significant experience in mergers and acquisitions and all aspects of private financings, including seed, angel, and venture capital financings.
She has practiced corporate law at several leading law firms with offices in Orange County, including as an affiliated attorney at Bryan Cave LLP, and as an associate attorney at Snell & Wilmer LLP and Brobeck Phleger & Harrison LLP.  Kandy opened her own law firm in 2009 and has been affiliated with Montage Legal Group since 2010.
Kandy attended the University of Mississippi and graduated cum laude from Pepperdine University School of Law, where she served as Literary Editor of the Pepperdine Law Review and won several moot court awards and competitions. Kandy previously sat on the Board of Dirctors and was the Chair of the Governance Committee of Hope University, an arts day school for adults with developmental disabilities.