By Laurie Rowen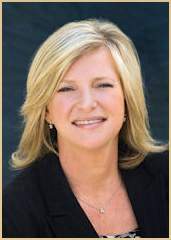 In October of this year, we initiated our new Legal Success Series, which is dedicated to profiling attorneys in the legal community who are balancing their lives and careers by creating their own paths – whether in a firm, a solo practice, or completely outside the box.  Today, we bring you the second attorney that has inspired us…Alison Triessl.
Alison Triessl has been a criminal defense attorney in Los Angeles since 1997, specializing in third strike, drug, murder and assault cases.   In addition to being one of the top attorneys in Los Angeles, Alison is the co-founder and CEO of the Pasadena Recovery Center, a 98-bed drug and alcohol treatment center which she co-founded in 2000 with her father, the renowned psychiatrist Dr. Lee Bloom. Pasadena Recovery Center's residential treatment program is the home of VH1's "Celebrity Rehab with Dr. Drew," which is currently entering its sixth season.
In 2006, Alison was honored as Woman of the Year for Los Angeles County, and in the same year, received commendations for Outstanding Community Service from both the Lieutenant Governor and City Attorney.  She has also appeared on all three national morning shows: The Today Show, Good Morning America and the Early Show, as well as all of Los Angeles' news stations including KTLA, NBC, CBS, ABC, FOX, and KCAL.  She has also appeared on the Dr. Phil Show.
Alison is a regular commentator on CNN-HLN, having appeared on Nancy Grace, Dr. Drew and Jane Velez-Mitchell. She has also provided commentary to the nationally syndicated show Inside Edition. Alison was a primary legal commentator for the Conrad Murray trial for KTLA Channel 5, the number one local news station in Los Angeles. Alison also provides weekly legal commentary on CBS' the Insider.
Just this year, Alison launched Wild About Trial™, a mobile application that was born out of her love for criminal trials.
To top it all off, Alison is a mother of three young boys!
I thought to myself….How does Alison Triessl do it all? I simply had to know, so I contacted Alison after initially meeting her at a wedding in Los Angeles, and she graciously agreed to be interviewed and profiled on our Legal Success Series.
Meet Alison Triessl — criminal defense attorney, entrepreneur, technology wiz…and "mother esquire."  Let's hear from Alison herself on how she started her law firm, and how she balances her family life with her career.
Laurie Rowen: Hi Alison! Thank you so much for allowing us to profile you on our Legal Success Series.  Can you give our readers a summary of your background, including how you started your own firm?
Alison Triessl:
I have been practicing criminal defense in Los Angeles for nearly 16 years.  I started my practice by literally opening the yellow pages while sitting at my kitchen table and searching for criminal defense attorneys in the area.  I wrote them all letters explaining that I did not want to work for them but, I was available to make court appearances on their behalf.  I included a pricing sheet.  If my recollection serves me, I charged $100.00 for local appearances plus parking and $150.00 per appearance in outlying courts.  I was able to support myself solely on court appearances while I built up my private practice.
In 1997, I moved my fledgling practice from my apartment in Woodland Hills to an office in Koreatown.  I knew a Korean, criminal defense attorney that was willing to trade court appearances for office space.  To kick start my private practice, I started networking with other, more experienced criminal attorneys, I joined the Los Angeles County Criminal Bar Association and I took cases in every county in Southern California for half the price of other attorneys.  I just knew that I needed to get out there, start to get recognized by my colleagues and always be available.  Within the first few years, attorneys starting referring me cases, several attorneys brought me in to second chair trials with them and I had been elected to the Board of Directors for the Criminal Courts Bar Association.
Four years later, I moved my practice to the San Fernando Valley.  I was starting a family and wanted my practice to be closer to home.  My practice has grown steadily through the years, representing several thousand people to date.  I specialized in drug, murder and assault cases.
Laurie Rowen: What inspired you to start your own law firm?
Alison Triessl: I opened up my own firm mainly because I have an entrepreneurial spirit.  Also, I wanted to set my own hours, set my own rates and have the freedom to decide what cases I wanted to handle.  The greatest challenge I have faced as a solo practitioner is the many hats I have had to wear throughout the years.  Not only do I have to litigate the cases in court but I have to bring them in and collect the retainer as well.  As a result, solo practictioners are also their own advertising agency as well as their own collection agency.
Laurie Rowen: What has been your greatest reward about running your own law firm?
Alison Triessl: The rewards of owning my own business (and my own time) are stupendous.  I never miss my children's field trips, their school performances, their medical appointments or their soccer games.  When there is a conflict, I simply schedule court for a different day.
Laurie Rowen: Tell us about your new app, Wild About Trial™.
Alison Triessl: I, like millions of other trial enthusiasts out there, am fascinated by these trials. I like to know who the players are, what the backstory is, when it happened, how it happened and why it happened. I especially want to know what happens in and out of court. I would watch trials all day long if I could. So, that is why I created Wild About Trial™ because with Wild About Trial™ on your phone or tablet, no matter where you are, you will get up-to-the-minute updates on the trials you are most interested in, all in the palm of your hands. What could be better than that? While we will certainly showcase some celebrity misadventures into the criminal justice system, this is not a celebrity website. This is an App dedicated to real criminal trials and is for people who are simply put, WILD ABOUT TRIAL™.
Laurie Rowen: How do you balance your legal career with being the mother of three children?
Alison Triessl: I was interviewed by the Miami Herald about this same topic and I gave six pieces of advice that make being a working mother a little easier, and I still stand by that advice:
Work is work – "There is nothing more important than your family and you can never lose sight of that."
Talk to your kids without interruptions – "When I get home, we turn off all electronic devices then spend the next 15 minutes hugging, kissing and asking my kids about their day."
Being a working mom takes planning – "I have calendars everywhere—a calendar in my office, a calendar in our kitchen and a calendar in my purse at all times.  I write down every appointment, every event, and every work commitment in triplicate."
Buy birthday presents in bulk – "Some for girls ages 8, 6, and 2 and some for boys ages 8, 6, 2 so we are not scrambling the morning of the party to get a present."
Give kids their space – "My boys love to play handball and if I let them, they would play it in every room in the house.  And while any mom will tell you that boys break things often, I have minimized their ability to do real damage.  I removed all meaningful furniture out of our front room and declared it to be our official handball court."
Stay positive – "I see real sadness in my job….Yet, it doesn't depress me or sour me. It makes me extremely thankful for the life I have, for the children I am blessed with raising and the husband that makes my life complete."
Life is short – "Enjoy it, enjoy them and remember work is work!"
[See the Miami Herald article "Can You Do It All in 24 Hours" for more in-depth tips on "balance" from Alison.]
Laurie Rowen: Do you think you have faced different challenges being a female lawyer?
Alison Triessl: Let's face it, being a female attorney can be difficult.  Through the years, I have faced sexism from judges, prosecutors, other attorneys and even from my own clients.   But, I never let it stand in my way.  In fact, I have never let it bother me.  Who has time?  I'm a full time lawyer, I'm the CEO of Pasadena Recovery Center, a 98 bed drug treatment center and I created Wild About Trial.   I can't let other people's narrow minded, backward ass views of where women belong stand in the way of my success.
My best advice for female attorneys:  Sit down and decide what you want out of this stage of your life:  Do you want to work full time?  Do you want to work part time so that you can be there for drop off and pick up?  And whatever it is that you want out of this stage of your life, go for it.  Life is short, the time your kids are in car seats is even shorter.  Work is work.
Laurie Rowen: Well said, Alison.  Thank you so much for taking the time to provide some insight on how you – dare I say those words – DO IT ALL!
For more information about Alison Treissl, visit her website: The Law Office of Alison Triessl.  To download the Wild About Trial app, click here.
To view attorneys who have previously been profiled on our Legal Success Series, please visit our prior blog post: Legal Success Series: Meet Rahsaana Allen.
Alison Triessl's Contact Information:
The Law Office of Alison F. Triessl
15300 Ventura Blvd.  Suite 300
Sherman Oaks,  CA  91403
(818) 990-2033