Opting Somewhere Between "In" And "Out": How Freelance Lawyers Are Redefining the Practice of Law
Montage affiliated freelance lawyers Amy Hirsh and Erin Stagg will be speaking at the Women Lawyers of Sacramento March Luncheon on March 28, 2013.  Amy and Erin will share how they came to their respective decisions to leave full-time private practice and become freelance attorneys. They will also discuss what freelance lawyers do and why freelance practice has been particularly appealing to women lawyers. The presentation will also include a review of some of the ethical considerations when utilizing the services of freelance lawyers or providing services as a freelance lawyer.
WHAT: Opting Somewhere Between "In" And "Out": How Freelance Lawyers Are Redefining the Practice of Law
WHEN: March 28, 2013
WHERE: Lucca Restaurant and Bar (1615 J Street, Sacramento, CA)
TIME:   12:00-1:15 p.m.
Pre-registration is strongly encouraged as seating at the door is subject to availability. Please visit www.womenlawyers-sacramento.org for further information regarding menu, cost and registration.
Amy Hirsh
Amy Hirsh obtained her J.D. from UCLA School of Law in 2006.  While in law school, Ms. Hirsh externed for the Hon. Dana M. Sabraw in the U.S. District Court, Southern District of California, and served as a teaching assistant in UCLA's Legal Research and Writing Program.  After law school, she clerked for the Hon. Alicemarie H. Stotler in the U.S. District Court, Central District of California.  In 2007, Ms. Hirsh joined Paul Hastings' Employment Law Department in its San Francisco office.  At Paul Hastings, Ms. Hirsh represented and counseled employers employment litigation, with particular emphases on equal employment opportunity and wage and hour litigation and advice.  While at Paul Hastings, Amy also maintained an active pro bono practice and served as the Firm's liaison to the Bar Association of San Francisco's Homeless Advocacy Project.  She left Paul Hastings in 2011 and joined Montage Legal Group, a network of freelance attorneys who opted out of the traditional law firm model in favor of flexibility.  Ms. Hirsh currently handles freelance projects for law firms in California.
Erin Stagg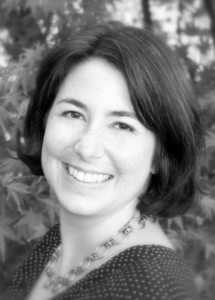 Erin Stagg received her J.D. from U.C. Berkeley School of Law in 2007, where she co-chaired the 2007 California Water Law Symposium, received the Prosser Prize in Property, and was a member of the Boalt Hall Women's Association Leadership Forum Steering Committee.  After law school Ms. Stagg joined the San Francisco office of Manatt, Phelps & Phillips as a litigation associate specializing in complex commercial litigation and representing policy-holders in insurance recovery disputes.  Ms. Stagg then joined Stubbs & Leone, a Bay Area firm specializing in public entity representation.  At Stubbs & Leone, Ms. Stagg handled a wide range of litigation matters for public entity clients including land use and real estate disputes, commercial contract disputes, construction defect cases, employment matters, insurance recovery disputes and education law matters.  After leaving Stubbs & Leone, Ms. Stagg practiced as a litigation and insurance recovery freelance attorney and volunteered as a pro bono public benefits attorney at Bay Area Legal Aid.  Ms. Stagg affiliated with Montage Legal Group in 2012.