On Tuesday, August 7, 2012, Montage Legal Group's freelance attorney Samantha Everett will be featured on a Lawyer's Club panel, "Work-Life Balance for Newer Lawyers." Samantha and the other panelists will speak on how to increase work-life balance, while navigating the waters, networking, and building a legal practice.
Samantha is a frequent speaker on issues involving women in the law and balance, recently speaking on a UC Irvine School of Law Women's Law Society panel titled "Going Part Time: Fact or Fiction?" about working as a part-time attorney.  "These issues are near and dear to my heart as one of the many attorneys who has struggled to find balance between career and family," says Samantha, a mother of a 5-year-old daughter and 3-year-old twin daughters.  Samantha was also recently featured on a video at the Lawyer's Club Anniversary event and spoke on the progress women have made in the law, but how far women still need to come.
Samantha is regularly featured in the Lawyers Club of San Diego's monthly Lawyers Club News, including a monthly article on leadership opportunities for women.  She recently contributed to a Lawyers Club News article regarding flex time and part-time opportunities at law firms, detailing her personal experiences at small, medium, and large firms.  Samantha went part-time at Cooley, LLP, then subsequently worked as a part-time/flex-time associate at two San Diego employment litigation boutique firms before deciding to become a freelance lawyer with Montage Legal Group.  Read Samantha's Article here.
Details on the Lawyer's Club event "Work-Life Balance for Newer Lawyers" are below.  Visit the Lawyer's Club website to register for this event: Register here.
Lawyers Club Balance Committee's First Tuesday Meeting – Downtown
Work-Life Balance for Newer Lawyers
Featuring an interactive panel of attorneys discussing improving work-life balance, while navigating the waters, networking, and building your practice.
Date: Tuesday, August 7, 2012
Time: 12:00 p.m. to 1:15 p.m
Location: Kramm & Associates Discovery Conference Center
401 West A Street, Suite 750, San Diego, 9210
Panelists
Su Barry – Partner, BarryFiske LLP
Samantha Everett – Freelance Attorney, Montage Legal Group
Renee Galente – Co-Founder, Galente Ganci, APC
Eric Ganci – Co-Founder, Galente Ganci, APC
Jessica Klarer Pride – Associate, Casey Gerry Schenk Francavilla Blatt & Penfield, LLP
Moderator – Holly Amaya, Associate, Green Bryant & French LLP
Lawyers Club members, Free
Non-members, $10
1.0 hour MCLE credit.
Brown bag lunch meeting.
Samantha Everett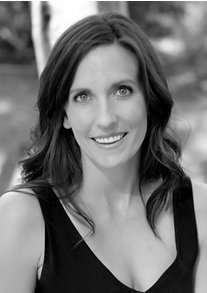 Samantha M. Everett obtained her Juris Doctor from the University of San Diego School of Law in 2004, cum laude, Order of the Coif, where she graduated in the top 5% of her class and was an editor of the San Diego Law Review. She received her undergraduate degree from San Diego State University, graduating cum laude with distinction in English Literature.
Samantha began her legal career in 2004 at Cooley LLP (formerly Cooley Godward Kronish LLP), where she was a member of the litigation group. Samantha left Cooley in 2010 to practice employment litigation with the employment boutiques Stokes Roberts and Wagner ALC and Wilson Turner Kosmo, LLP.
Samantha is experienced in all aspects of complex civil litigation in a variety of substantive areas, including employment, intellectual property, securities, general commercial litigation, and white-collar criminal defense. She has done extensive motion work including dispositive and evidentiary motions and has had a substantial level of experience in both large and small cases including taking and defending depositions, court appearances and oral argument, conducting employee interviews, other evidence gathering and preparation, preparing witnesses for deposition and trial, managing e-discovery, managing large-scale litigation, and serving as local counsel in San Diego and the Southern District of California.
Samantha joined Montage Legal Group in January 2011 and is currently doing freelance work for law firms in Southern California.  Samantha also serves on the Leadership Development Committees of both the Association of Business Trial Lawyers – San Diego and the Lawyers Club of San Diego.  Her monthly Lawyers Club News article "Leadership Opportunities" seeks to assist women lawyers to obtain leadership positions on local government and nonprofit boards and commissions.