By Erin Giglia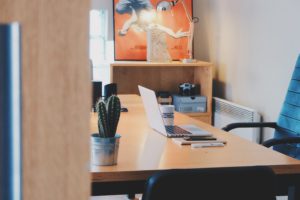 The professional world continues to evolve and the legal industry is no exception. As people seek out freedom, purpose, and work life balance, more and more lawyers are pivoting to freelance work.
Regardless of your practice area or your title, taking on contractual work is attainable, as Laurie Rowen, our co-founder of Montage Legal, shared in the article Esq. vs J.D.: Which legal career path is best for you? while discussing tips for law students who are in the process of selecting a legal education and career path.
What Does a Freelance Lawyer Do?
Freelance lawyers complete various legal projects and tasks for other lawyers and law firms for an hourly rate or flat fee. Experienced freelance attorneys can be a tremendous asset to law firms, handling projects that have been on the backburner, or helping a firm push matters forward to ensure excellent client service.
Reasons to Become a Freelance Lawyer
Many lawyers prefer to freelance while they take a step back from traditional employment for all kinds of reasons, including family, health, relocating out or state or abroad, entrepreneurship, or pursuing other interests. Contract work helps them retain their legal skills, enabling them to go back to a traditional legal practice if and when they are ready.
Some other benefits to becoming a freelance lawyer include:
Reduce burnout
Set your own schedule
Spend more time with family
Work from anywhere
Increased travel opportunities
Work independently
Choose your own pay rate
"I didn't fully realize how difficult it would be to raise a family and practice law as a busy litigator at the same time. I overcame this difficulty by starting a freelance attorney platform, enabling lawyers in my same situation to work remotely on a flexible project-based schedule for other lawyers," Rowen says in Esq. vs J.D.: Which legal career path is best for you?
Work as a Freelance Lawyer With Montage Legal
Montage Legal Group connects law firms and legal departments to (future) freelance attorneys like yourself. When you join our network of lawyers— you can expect to make use of your law degree while living life on your own terms.   Email [email protected] for more information.