By Lisa Dubrow
The Electronic Retailing Self-Regulation Program (ERSP) is an investigative unit of the advertising industry's system of self-regulation and is administered by BBB National Programs, Inc. An advertising campaign on Instagram came to its attention pursuant to its own monitoring program. ERSP found that Alo, LLC ("Alo Yoga"), a company that has multiple yoga studios and sells yoga accessories and clothing, failed to disclose the material connection between the company and its influencers in violation of the FTC Guides Concerning the Use of Endorsements and Testimonials in Advertising (FTC Guides).
ERSP reviewed Instagram accounts featuring yogis in photo and videos wearing Alo Yoga clothing, many of which included comments about the person's experience with the brand and specific information about the clothing they were wearing. Each of these posts mentioned or "tagged" Alo Yoga's Instagram account (@aloyoga) and other accounts operated by the marketer (i.e., @alo.moves). However, the posts lacked any information to indicate whether the Instagram posts were advertisements. Alo Yoga confirmed that most of the influencers received monetary payment or free products in exchange for posting on Instagram.
ERSP determined that these Instagram posts constituted endorsements and, therefore, required disclosures of the material relationship between the marketer and the influencers.
The marketer explained that it drafted an "Alo Yoga Ambassador Program Guidelines" based upon the FTC Guides and that these guidelines have been distributed to Alo Yoga influencers. However, notwithstanding Alo Yoga's efforts, the FTC Guides place responsibility not only on influencers, but on the brands that partner with them.
ERSP recommended proper training and monitoring of social media influencers, including follow-up if there are questionable practices.
Takeaway: It is not enough to contractually bind your influencers to comply with the FTC Guides. If you are hiring influencers you have an obligation to ensure that compliance is maintained.
Lisa Dubrow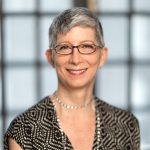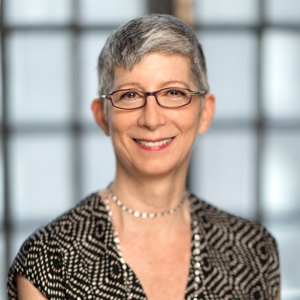 Lisa Dubrow counsels clients on legal issues surrounding the advertising and marketing of goods and services, including consumer protection issues, the security and privacy of consumer databases, state and federal compliance with all methods of sales, including e-commerce, direct mail and telemarketing, negative option sales, "back end issues" related to consumer payment, privacy of consumer information, behavioral marketing and informational capture, licensing arrangements and affiliate sales arrangements, negotiations with vendors, agencies, telemarketers, fulfillment and talent, and any and all issues pertaining to bringing goods and services to market.  She also regularly counsels clients on how to properly implement competitions, sweepstakes, contests and other promotional events.
Lisa works directly for clients through her own law firm, and also consults for law firms as a freelance lawyer through Montage Legal Group.  For more information on using Lisa for project, please email [email protected].