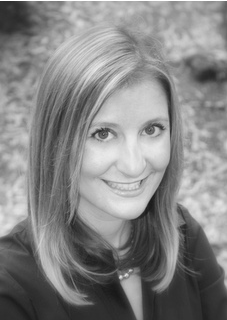 Trade Secret Litigation/General Litigation
Orange County, CA
Kristin M. earned her Bachelor of Arts degree in Political Science, with a specialization in Business Administration, from UCLA in 2001.  Kristin obtained her Juris Doctor from Loyola Law School in 2004.  During law school, Kristin served as the Production Editor for the Loyola of Los Angeles Entertainment Law Review, and published an article titled "Why the NFL is Shaking in Their Cleats," for the Entertainment, Arts, and Publishing (West, 2004). Kristin was also a Judicial Extern to Justice Judith Ashmann-Gerst of the California Court of Appeal.
Kristin began her legal career at Haight, Brown & Bonesteel LLP, in Los Angeles, where she represented Fortune 500 companies in business, commercial, insurance, construction, and product liability matters.
In 2007, Kristin joined Gartenberg, Gelfand, Wasson & Selden LLP, in Los Angeles.  At Gartenberg, Gelfand, Wasson & Selden, Kristin represented both plaintiffs and defendants in business, insurance, commercial, securities, and tax matters, in both state and federal court.  Kristin also gained a specific expertise in trade secret litigation and in handling cases involving fraud.  Kristin handled all aspects of litigation, including drafting, opposing and arguing motions for summary judgment and other motions; taking and defending depositions, both percipient and expert; researching and preparing complex analysis memoranda; representing clients at mediations and settlement conferences; working with and preparing witnesses and experts for depositions and trial; propounding and responding to written discovery; trial preparation; creating and maintaining privilege logs; and engaging in and overseeing large scale electronic document production and review.  Kristin is admitted to practice in the U.S. District Courts for the Northern, Central and Southern Districts of California.
In 2011, after having her first child, Kristin left Gartenberg, Gelfand, Wasson & Selden and relocated to Newport Beach.   Kristin joined Montage Legal Group as a freelance attorney, and is currently handling freelance projects for law firms and companies in Orange County.