About Montage Legal Group
Montage Legal Group is not a law firm or a staffing agency; rather, it uses a unique business model to give law firms and legal departments access to a platform of independent contractor freelance attorneys that handle temporary or contract legal work remotely on an hourly or project basis. Montage handles administrative and billing tasks, allowing law firms and freelance lawyers to focus on legal projects. Whether a law firm needs law and motion work, business documents, or document review — or needs expertise in a specialty practice — law firms can turn to Montage to find the exact type of freelance lawyer they need.
Montage's platform of freelance attorneys is the top of the "contract attorney market," with impressive credentials from top law schools and prestigious law firms. Just as an artistic montage unites simple elements to create a beautiful art form, our "montage" of freelance attorneys unites with firms of all sizes to create excellent work product.
About the Founders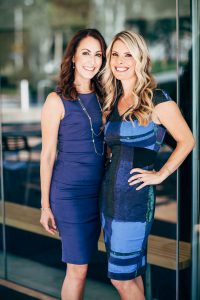 Montage Legal Group was co-founded by Laurie Gormican Rowen and Erin Clary Giglia in 2009. Laurie and Erin met at Snell & Wilmer, LLP, where they worked together as associates in the Orange County office. After their children were born two weeks apart, the two litigators decided to go out on their own as freelance/contract attorneys. After recognizing a gap in the marketplace between freelancers and law firms, Laurie and Erin added other freelance lawyers to their Orange County based group, forming one of the first freelance attorney platforms.
Laurie and Erin have been recognized by various media outlets nationwide, including Forbes.com, ABA Journal, and Law.com, for their efforts to create an effective alternative legal practice model. Laurie and Erin are frequent speakers on topics involving women in law, freelance law, applicable ethical rules, and alternative practice.
Laurie and Erin created Montage Legal so they could continue to use their legal training and talent outside of a traditional law firm setting.  They are happy to provide a model that allows other attorneys to stay in the legal market while they attend to their interests, whether it is family, creative, or business.
About the Team
Erin Johnson
Director of Administration
Erin's Bio
Jennifer Barnes
Director of Finance
Jennifer's Bio
Stephanie Kutrumbis
Director of Communications
Stephanie's Bio
Kristin Sciarra Martin
Director of Project Coordination
Kristin's Bio
Montage Legal Turns Ten!