By Lisa Dubrow,
The Federal Trade Commission recently settled a case against a hodgepodge of 59 related business entities (formed in Arizona, Colorado, Indiana, Nevada and Wyoming), their owner and two of their officers who operated as a common enterprise dating back to the mid-2000s. The defendants allegedly sold tooth whitening products using at least 87 websites promoted by affiliate marketers through use of email marketing, surveys, website banner advertisements and blog advertorials. Using "negative option" marketing techniques they advertised tooth whitening products through a trial period at an initial low cost ($1.03 plus shipping and handling). They charged consumers for two ongoing subscriptions to nearly identical products until the consumers canceled. As a result, consumers who believed they had agreed to buy a single trial product for about $5 were charged about $200 a month until they canceled both unauthorized subscriptions.
The FTC alleged, among other things, that the defendants:
failed to obtain consumers' express informed consent before charging their credit cards (the settlement now requires they obtain a separate opt in such as a check box for sales online);
misrepresented the price of the subject trial offers; and
failed to adequately disclose the material terms associated with their offers
It appears from the complaint that on affiliate sales the offers did not convey that the trials would convert to paid subscriptions and the defendants' landing pages did not either. There were different disclosures and offers depending on whether consumers came through search engines or affiliates. The search engine offers did not include trials and those were the urls used in applications to banks for the defendants' merchant accounts. Once the consumers was on a check out page the disclosures were provided but in small grey print on a white background and below the "complete checkout" submission button. There was also an upsell that allegedly looked like a confirmation of the original sale but was another subscription sale for the same or similar products.
Under the settlement defendants are restricted from making future negative option sales and using consumer information obtained from their prior sales, and imposes a whopping judgment of $92,011,601, which represents the amount consumers lost to the scam. The remaining portion of the judgment will be suspended upon the surrender of the defendants' assets, including money, vehicles, and proceeds from the sale of two homes.
Takeaway: Make sure you provide properly worded clear and conspicuous disclosures to customers concerning trials, subscriptions and all renewals and do not rely on the shield of affiliates marketing your products for you.
Lisa Dubrow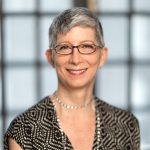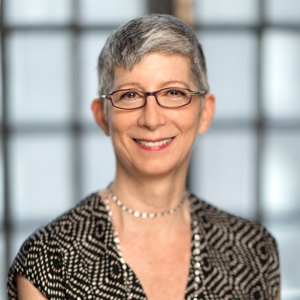 Lisa Dubrow counsels clients on legal issues surrounding the advertising and marketing of goods and services, including consumer protection issues, the security and privacy of consumer databases, state and federal compliance with all methods of sales, including e-commerce, direct mail and telemarketing, negative option sales, "back end issues" related to consumer payment, privacy of consumer information, behavioral marketing and informational capture, licensing arrangements and affiliate sales arrangements, negotiations with vendors, agencies, telemarketers, fulfillment and talent, and any and all issues pertaining to bringing goods and services to market.  She also regularly counsels clients on how to properly implement competitions, sweepstakes, contests and other promotional events.
Lisa works directly for clients through her own law firm, and also consults for law firms as a freelance lawyer through Montage Legal Group.  For more information on using Lisa for project, please email [email protected].