2020, what a year! It has been nothing short of transformative for the legal industry. Attorneys have long been characterized as stuck in the past, bound to precedent and tradition in legal practice, and even in life. But there's nothing like a pandemic to shake things up a bit. Lawyers nationwide have been forced to reimagine legal practice. Technology has allowed the legal industry to operate in exciting ways by providing easy methods and platforms to collaborate with other attorneys both inside and outside of a firm. Law firms now understand that remote work environments are not only possible, but they benefit everyone involved. A combination of technology, increased accessibility, ease of remote work, and a massive backlog due to widespread court closures, has created heightened need for lawyers to collaborate or otherwise work with attorneys outside of their firms. Lawyers have been able to form relationships in ways they have not previously considered viable options. But breaking from tradition means considering the ethical implications.
On May 25, 2021 from 12:00 – 1:15 PM Pacific, Montage's Co-Owner/Founder, Erin Giglia, will be speaking on a Continuing Legal Education panel for the San Francisco Bar Association: "How to Collaborate with Others as a Solo or Small Firm – Ethical and Practical Considerations."
Along with Thomas D'Amato (a Certified Specialist in Legal Malpractice Law and the lead trial lawyer at D'Amato Law Corporation) Erin will discuss common ethical issues and practical considerations for collaborating with other attorneys or independent contractors. Specifically, the panel will discuss:
Types of collaborative relationships with other attorneys or independent contractors
Imputed conflicts and "Of Counsel" relationships
Other ethical considerations and pitfalls
How to find and contract with other attorneys or independent contractors
Practical considerations for hiring other attorneys or independent contracts
Date: May 25, 2021
Time:  MCLE Registration: 11:30 a.m. – 12:00 p.m.; MCLE Program: 12:00 – 1:15 p.m.
CLE Credit: 1 Hour of Legal Ethics MCLE Credit
Register: Register online
Erin Giglia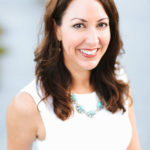 Erin was a litigator at Snell & Wilmer in Orange County, California before co-founding Montage Legal Group in 2009. Montage is a network of freelance attorneys who opted out of the traditional law firm model in favor of career flexibility.
Erin is a frequent writer and speaker on legal outsourcing, work-life balance, women in law, and legal ethics, and has been honored with various awards including OC Metro Magazine's 2011 Top 40 under 40 and Enterprising Women Magazine's 2014 Enterprising Women of the Year Award. Montage Legal Group has been featured in ABA's "Freelance Law: Lawyers' Network Helps These Women Keep a Hand in the Workforce," Forbes.com's "How Two Stay-at-Home Moms Are Changing the Legal Industry," and in "Disruptive Innovation: New Models of Legal Practice" by UC Hastings Work Life Law Center, among other articles.
You can read a recently published article co-written by Erin on how growing firms can take advantage of freelance attorneys and Of Counsel positions: Law Firm Growth During an Uncertain Legal Climate – Part 1: Of Counsel Relationships and Law Firm Growth During an Uncertain Legal Climate – Part 2: How to Ethically Use Freelance Lawyers & Referral Fees, California Lawyers Association, The Practitioner (Summer 2020, Volume 26, Issue 3; Fall 2020, Volume 26, Issue 4).