Montage Legal Group is happy to announce its expansion to New York and San Francisco. Montage Legal Group's freelance attorney network is approaching 50 attorneys from Southern California to New York, covering nearly every legal specialty area. Our May 30, 2012 press release was picked up by media nationwide, including the San Francisco Gate, and Yahoo! News.
Expansion Indicates Growing Trend In Legal Freelancing, Changes In Law Firm Practice
ORANGE COUNTY, Calif., May 30, 2012 — Montage Legal Group, a company providing experienced freelance lawyers to law firms, has expanded to New York and San Francisco. Former Heller Ehrman litigator Chelsea Beser will lead Montage Legal's New York expansion, and former Paul Hastings employment attorney Amy Hirsh-Holtzman will lead Montage Legal's efforts in San Francisco.
Montage Legal Group is at the forefront of a dramatic trend towards freelancing – a trend that has increased significantly in the legal field since 2008. The economy has led to a hesitation to hire, but law firms still need good lawyers to meet client demands. "With fewer associates, the line between flood and drought can be razor thin," says Amy Hirsh-Holtzman. Chelsea Beser agrees, "Montage Legal gives firms access to excellent attorneys on an as-needed basis without worrying about training, providing a full-time workload, or paying overhead.  I'm excited to help reshape the way legal services are provided in New York through Montage Legal."
Montage Legal Group, founded in 2010 by former Snell & Wilmer attorneys Laurie Rowen and Erin Giglia, has received accolades for its unique business model, which aims to provide attorneys with flexibility for a better work-life balance, and to help law firms to better serve their clients with temporary lawyers trained in prestigious law firms.
With the latest expansion, Montage Legal Group has increased to 50 freelance attorneys, admitted in 10 states as well as members of the Patent Bar. Montage Legal Group plans to grow nationwide throughout 2012.
Meet our San Francisco Montage Attorneys!
Amy Hirsh-Holtzman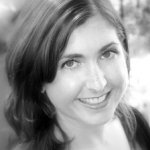 Amy obtained her JD from UCLA Law School, Order of the Coif, in 2006. After law school, Amy clerked for the Honorable Alicemarie H. Stotler in the U.S. District Court, Central District of California.  Then, in 2007, she joined Paul Hastings' Employment Law Department in San Francisco, where she practiced employment law until 2011. Amy focuses her freelance practice on general business litigation, and labor and employment litigation.
Maureen Pettibone Ryan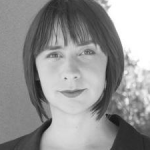 Maureen obtained her JD from the University of Michigan School of Law, magna cum laude, Order of the Coif. Maureen then clerked for the Alaska Supreme Court and the Tenth Circuit Court of Appeals, which gave her extensive experience in legal research and writing, and comparative law. For three years following her clerkships, she worked at Quinn Emanuel Urquhart & Sullivan on a wide range of civil matters, including civil appeals before the Ninth Circuit. Maureen focuses her freelance practice on trade secret law, computer torts, and military law, in addition to general business litigation.
Meet our New York Montage Attorneys!
Chelsea Beser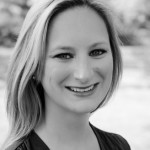 Chelsea Beser graduated cum laude from Columbia University in 2003.  She received her Juris Doctor from Fordham University in 2006, where she graduated magna cum laude and Order of the Coif and was an Associate Editor of the Fordham Law Review.  During law school, Chelsea was a summer associate at Cravath, Swaine and Moore and externed for the Honorable Colleen McMahon of the United States District Court for the Southern District of New York. Chelsea began her career at the New York office of Heller Ehrman, where she was a litigation associate representing clients in complex commercial litigations, securities actions, government investigations and insurance recovery matters. Chelsea then joined Boundas, Skarzynski, Walsh & Black, where she focused on business litigation and insurance coverage matters involving professional liability insurance coverage, with a focus on director and officer liability.
Ceyda Maisami
Ceyda graduated from Bucknell University in 2005 with a BS in Electrical Engineering and a BA in Economics. She obtained her JD from Suffolk University in 2010. Ceyda is a member of the Patent Bar and is admitted in New York. She handles intellectual property issues of all kinds, including patent prosecution and patent litigation.